Xaudio - Interactive Audio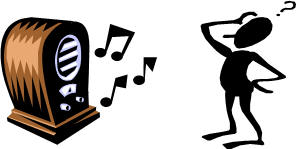 Imagine you hear something on the radio, some music or an advert. You are interested. What do you do?
Currently there is not much you can do.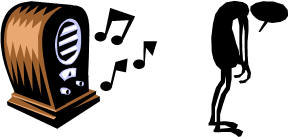 With interactive audio (Xaudio) your mobile phone can take you directly to the appropriate web-site.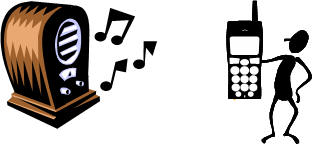 Xaudio allows you to discover more about the song, artist, product, and gives you the opportunity to buy it.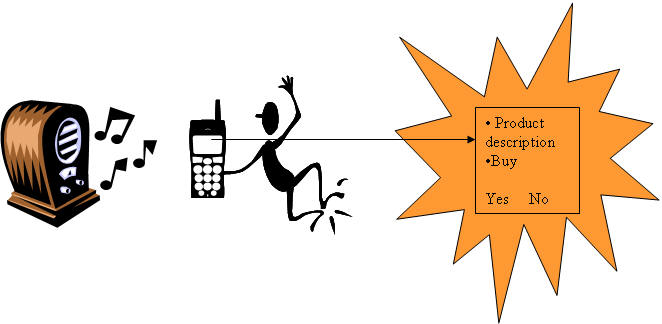 Xaudio has been successfully demonstrated through a trial project support by the EU. (IST-2001-36022) Xaudio.
Xaudio uses the Ishce watermark technology to embed information into content as it is broadcast. The watermark survives the broadcast process from speakers to the microphone of a mobile phone. A mobile decoder application installed in the mobile phone extracts the watermark and uses it to locate the appropriate interactive web application that allows the listener to discover, download, and generally interact with the content. The listener is taken directly to the web location specifically tailored to the broadcast material being heard. No irritating browsing or searching is needed.
Ishce Ltd. is currently engaged in commercializing the opportunities created by Interactive Audio (Xaudio).
Key Benefits
Context sensitive. Interactive audio "knows" what you are listening to and who broadcast it, so you are taken to the most appropriate site.
Access is enabled via mobile phones.
Broadcasters can benefit from the business model.